Laptop Bags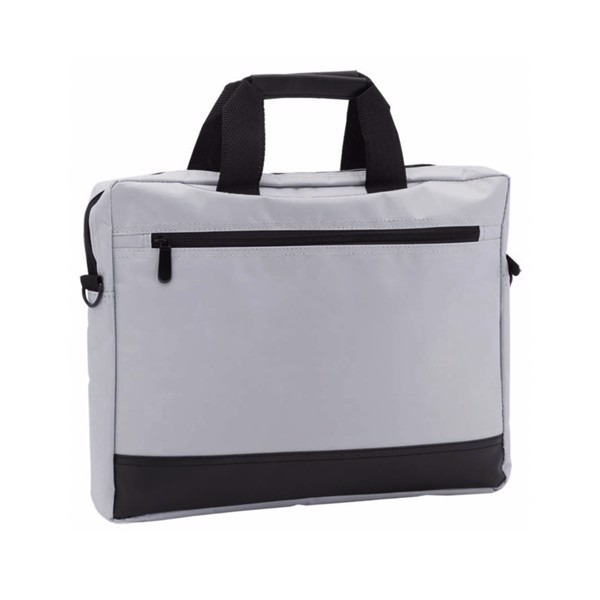 Resistant 420D polyester document bag with zipper closure and front pocket. In an elegant bicolor finish, with reinforced handles, inside padded pocket up to 14 inches laptops and adjustable shoulder strap with padded reinforcement. Padded Laptop Compartment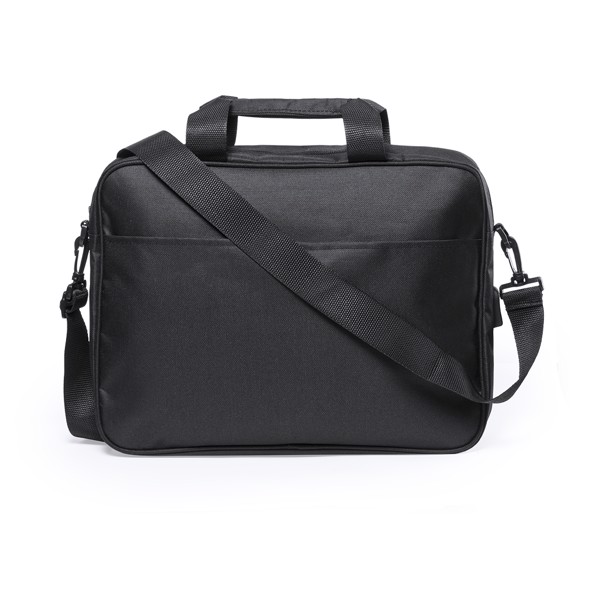 Document bag in resistant 600D polyester with black finish and zipper closure. With headphone outlet and inside compartment with USB port for powerbank connection (not included). With resistant reinforced handles and accessory at the rear for trolley bar adjustment. Inside with padded compartment for laptops up to 15 inches and compartment for tablets up to 10 inches. With a wide range of inside and outside pockets and adjustable shoulder strap with carabiner closure. USB Connection. Padded Laptop and Tablet Compartment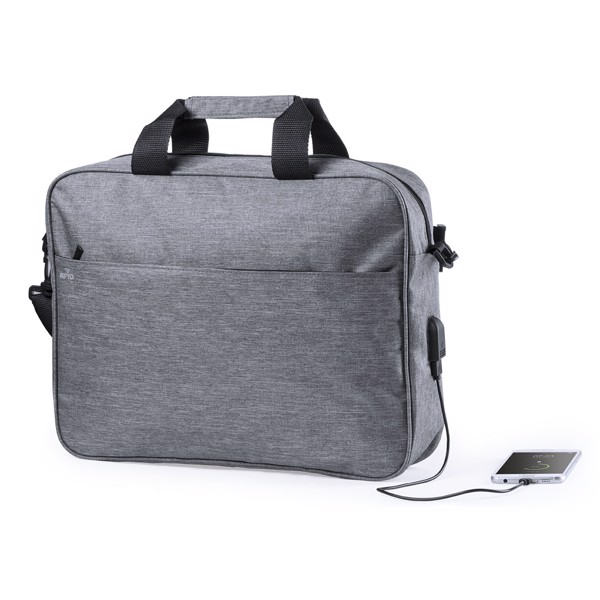 Security document bag in an urban design and in resistant 300D polyester material. Inside pocket with RFID (Radio Frequency Identification) security technology that keeps card and other devices data safe. Protected handles and main compartment with zipper closure. With USB connection -powerbank not included and inside, padded pockets for laptops up to 15 inches and tablets up to 10 inches. Adjustable shoulder strap with padded protection. RFID Protected. USB Connection. Padded Laptop and Tablet Compartment
Multi purpose, document bag/backpack in combination of durable polyester 300D and PU leather. Urban design, main compartment with double zipper pullers and padded compartment for laptops up to 15 inches size. Adjustable, padded shoulder straps and padded back, with accessory for trolley and pocket for hiding shoulder straps when using as a document bag. Padded. Padded Laptop Compartment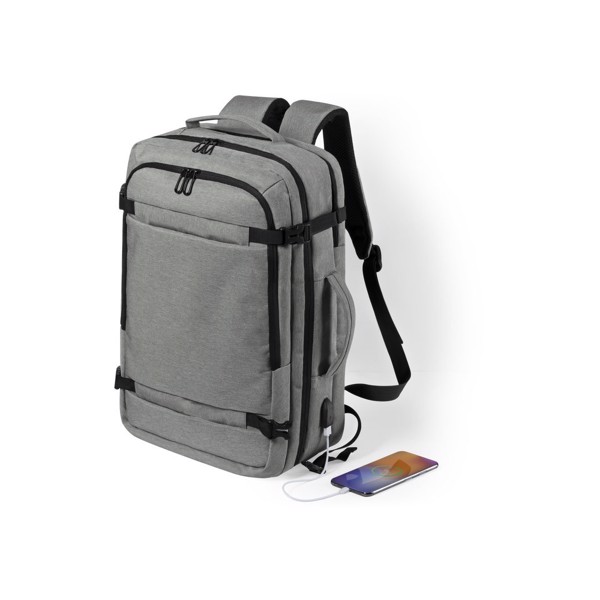 Multi purpose, document bag/backpack in resistant denim polyester 600D. Urban design with anti theft pocket, including USB connection for mobile devices charging (cable included, auxiliary battery not included) and a padded compartment for laptops up to 17 inches size. Reinforced gussets, with security buckle closure and compartments with double zipper pullers. Padded, adjustable shoulder straps and padded back, with accessory for trolley and a pocket for hiding shoulder straps when using as a document bag. USB Connection. Padded. Padded Laptop Compartment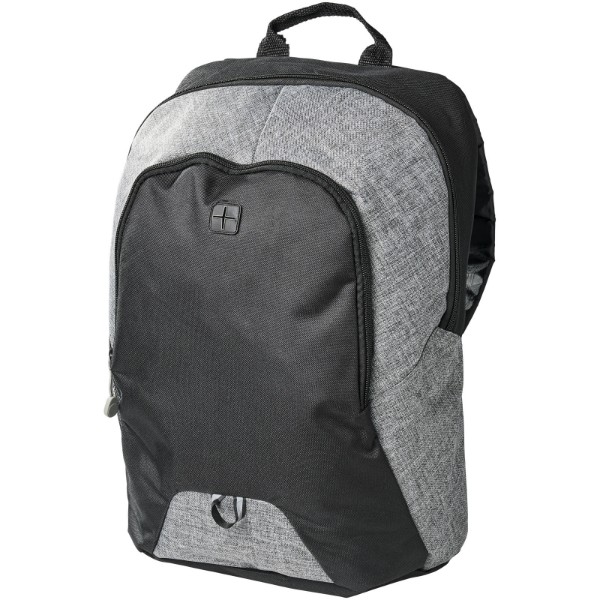 Features an open main compartment with a 15" laptop sleeve, a front zippered compartment with a custom earbud port, and stylish colored graphite accents. Comes with convenient padded shoulder straps and grab handle. There may be minor variations in the colour of the actual product due to the nature of the fabric dyes, weaves, and printing. 600D of Polycanvas.
Upload your logo and view it in a 3D Visual on thousands of products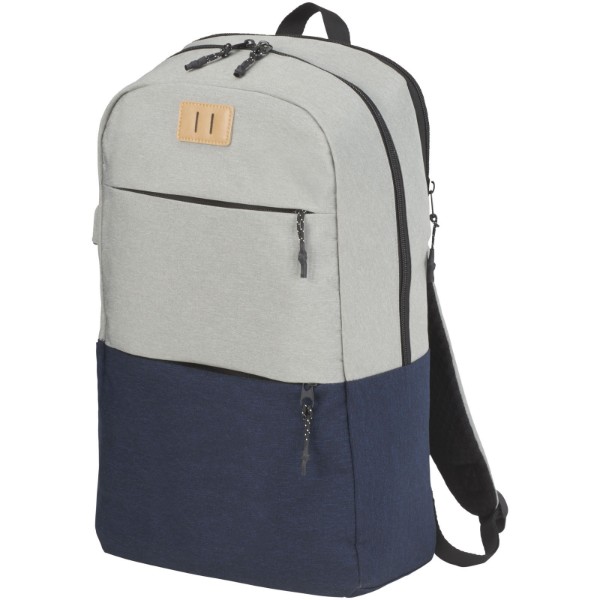 Features an open main compartment with a 15" laptop sleeve, two zippered front compartments, interchangeable zipper pullers and interior printed lining. Comes with a USB port and cable for easy charging on the go. 600D of Polyester.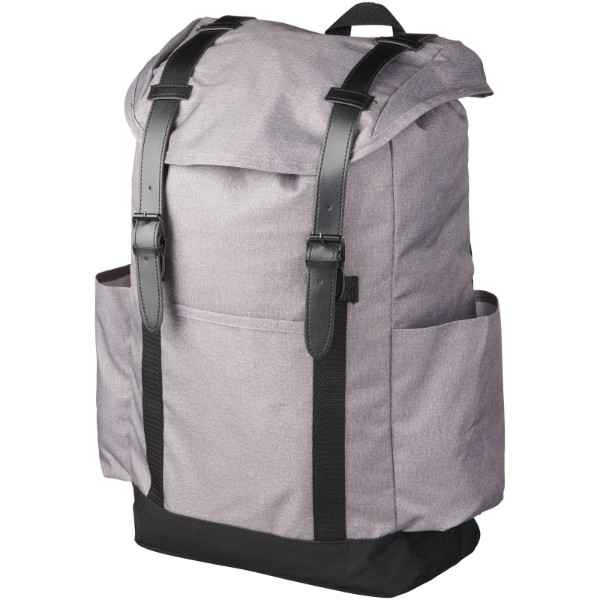 Vinyl straps on front with easy to fasten opening clips give access to wide opening of main compartment with padded 16" laptop sleeve. Extra side and front pocket on the outside of the backpack. Back straps with air mesh on underside give comfort while wearing. 600D of Polyester.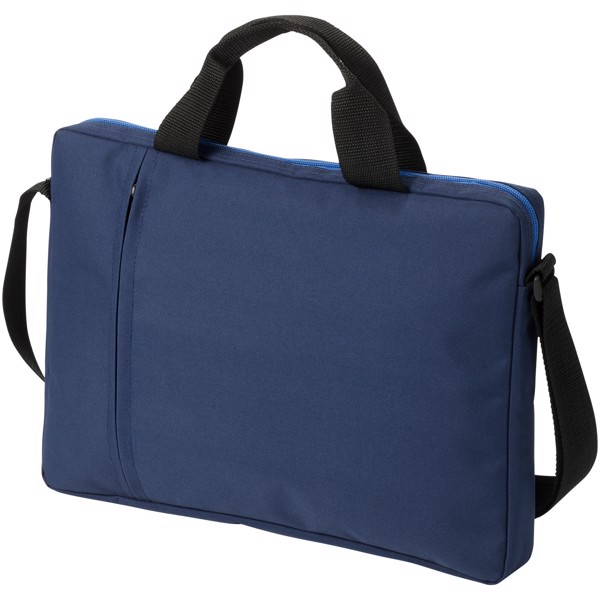 Tulsa 14" laptop conference bag. Double handled padded laptop bag with front zipper pocket and adjustable shoulder strap. Suitable for 14" laptops. 300D Polyester. 300D of Polyester.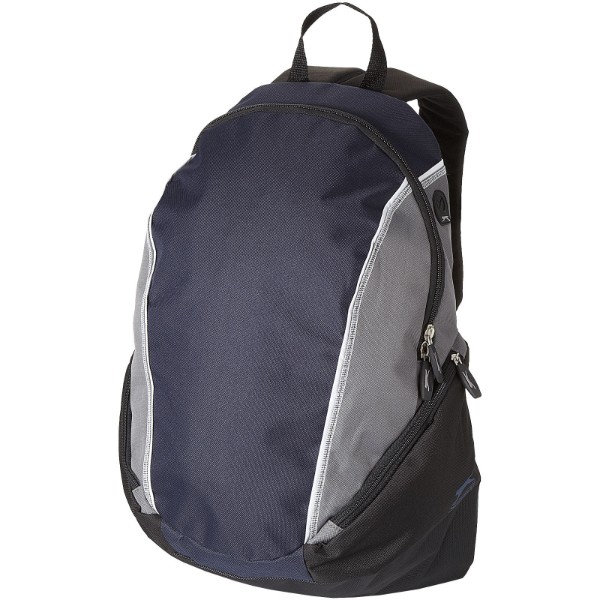 Exclusive design sporty rucksack with padded laptop compartment and various functional pockets. 600D of Polyester, Polyester.
A sleek, 17" laptop backpack with USB port and cable. Equipped with RFID protection in side pocket, additional zippered pockets and a trolley strap on the back. The top and front grab handles and padded shoulder straps make it easy to carry around. Made from 600D PolyCanvas. 600D of Polycanvas.
Prices are without VAT.
Send us your inquiry today!
Consultation of details with the dealer
Non-binding offer within 24 hours
Just enter the basic information
Send inquiry