Manicure Sets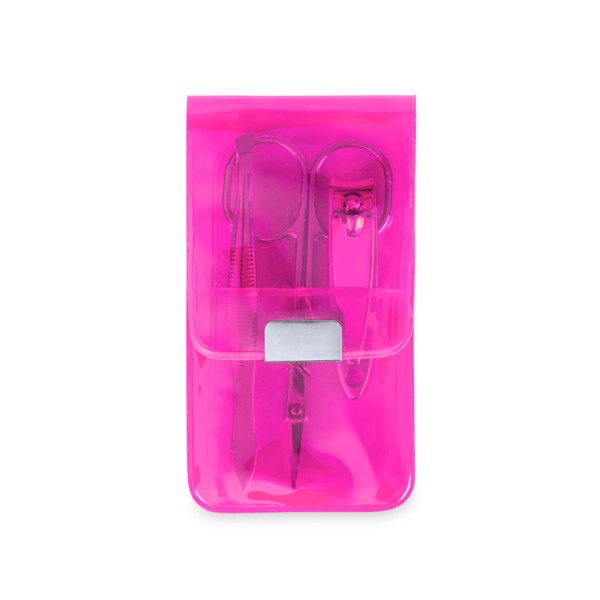 Manicure set of 3 stainless steel accessories in resistant PVC case with transparent finish in bright tones. With scissors, tweezers and nail clippers with file. Inside covers for accessories and hook and loop fastening. Fully deployable for easy printing. 3 Accessories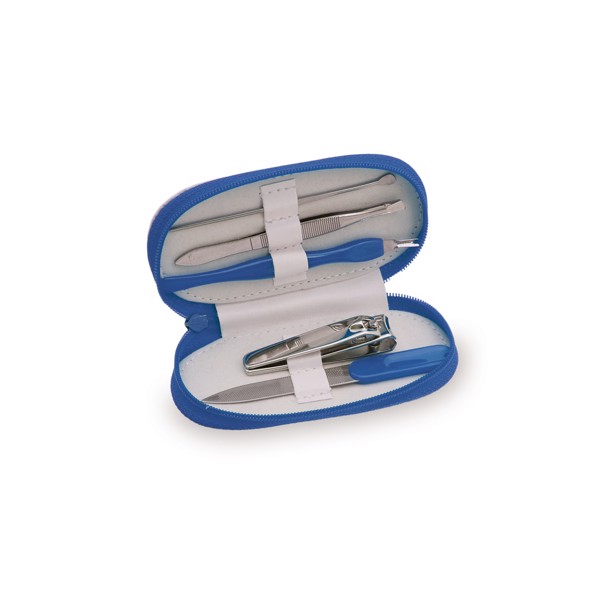 Manicure set of 5 stainless steel accessories in PU leather PU leather case with vivid colors zipper. Includes cuticles, file, nail clippers, tweezers and nail accessories. 5 Accessories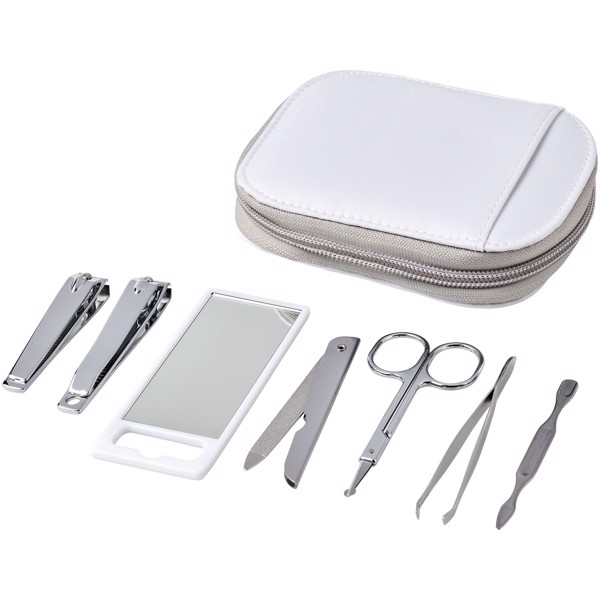 Make sure you always look your best. This set includes a mirror, tweezers, a nail clipper, a toe nail clipper, a pair of scissors, a nail file and a cuticle tool. The set comes in a handy nylon pouch. Microfibre nylon.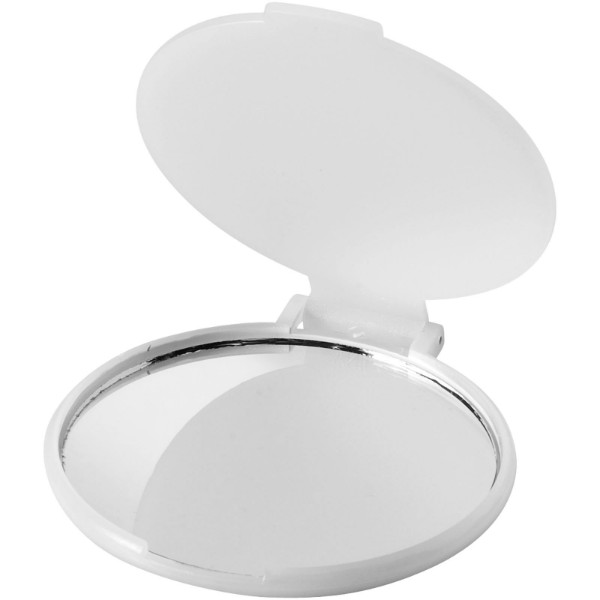 Flip-top cover converts to mirror stand. PS Plastic.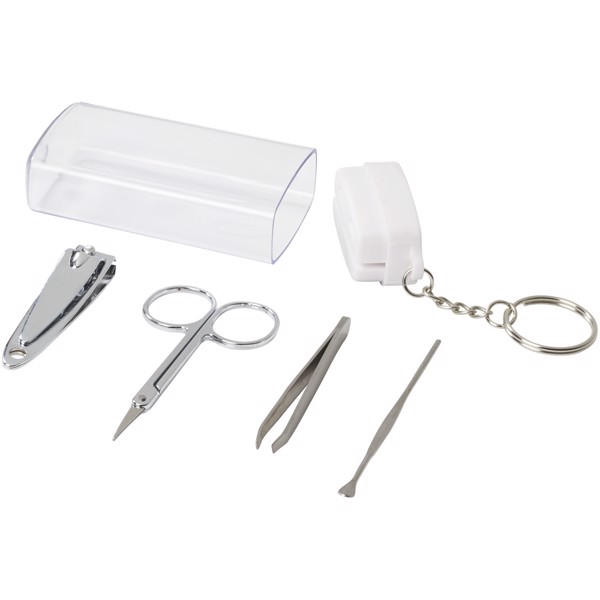 Trendy case with key ring makes it easy to keep this manicure set with you at all times. Set includes nail clippers, tweezers, curved scissors and cuticle tool. PS Plastic, Silicone Plastic.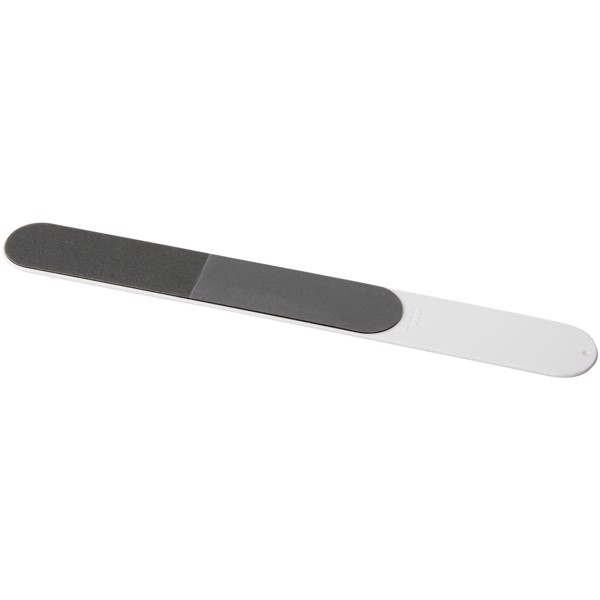 A useful promotional product for keeping inhandbags. Features a buffer and nail file with branding area tothe reverse. Contained within a clear protective sleeve. Plastic.
Upload your logo and view it in a 3D Visual on thousands of products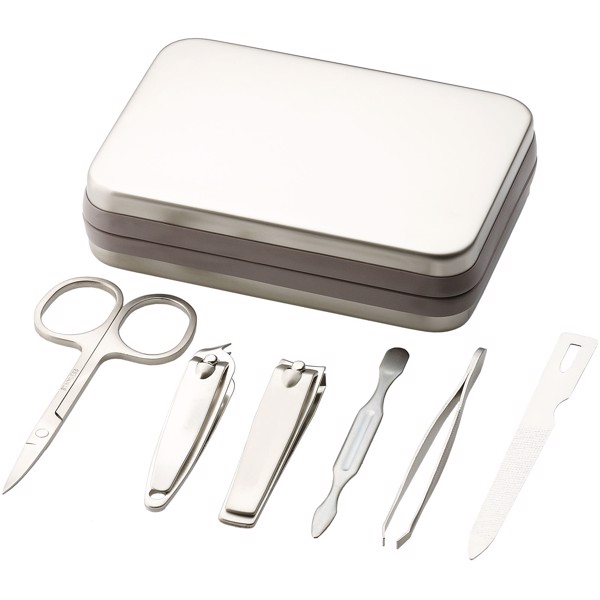 Manicure set includes scissors, a cuticle stick, tweezers, a nail file and both regular and small nail clippers and come in a tin box with EVA inlayer. Metal.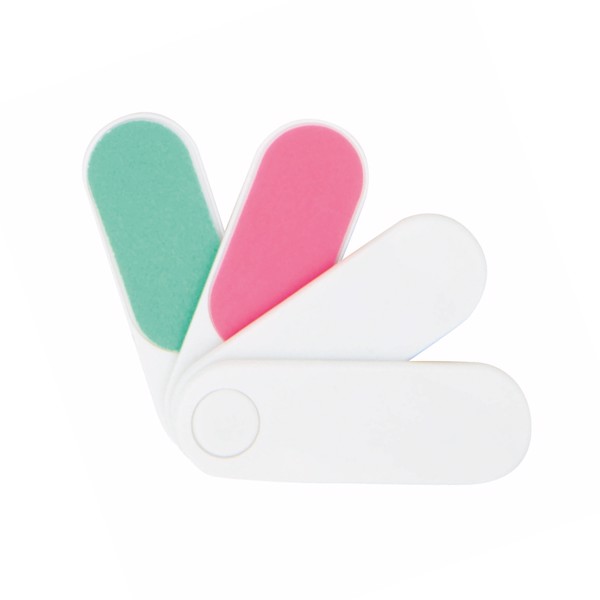 Set of 4 files of different grain in a varied range of bright tones. 4 Accessories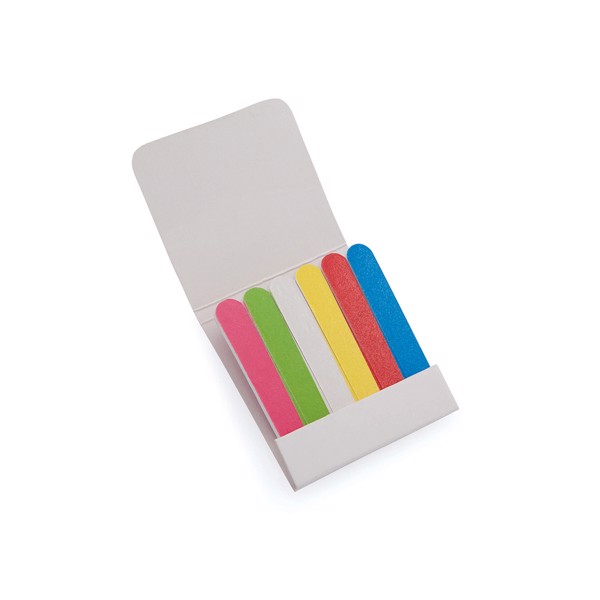 Set of 6 files in varied bright tones. Presented in an individual white cardboard box. 6 Pieces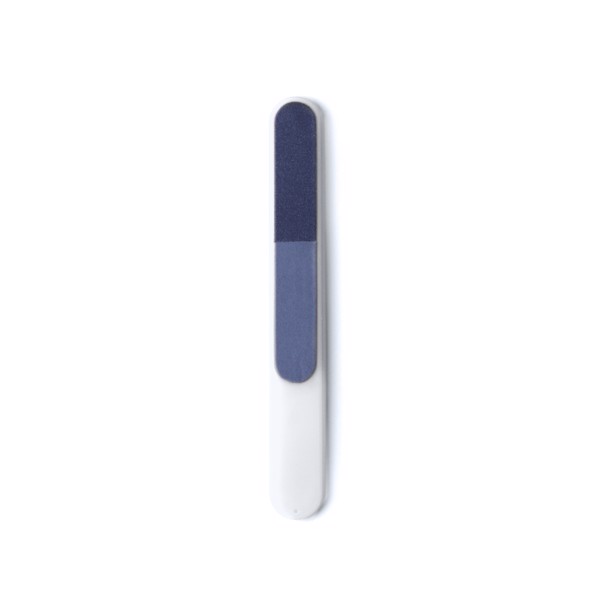 2-in-1 nail file in a varied range of bright tones.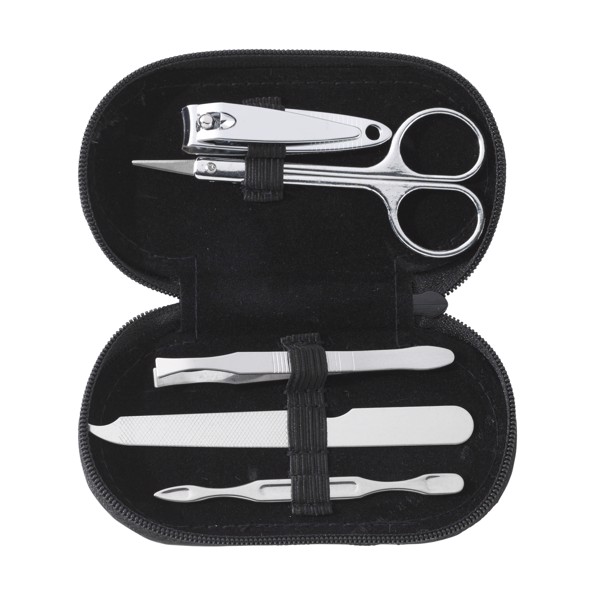 Manicure set: nail clippers, nail scissors, tweezers, nail file and cuticle pusher. In a case made of special bonded leather. Each piece in a box.
Prices are without VAT.
Send us your inquiry today!
Consultation of details with the dealer
Non-binding offer within 24 hours
Just enter the basic information
Send inquiry