Running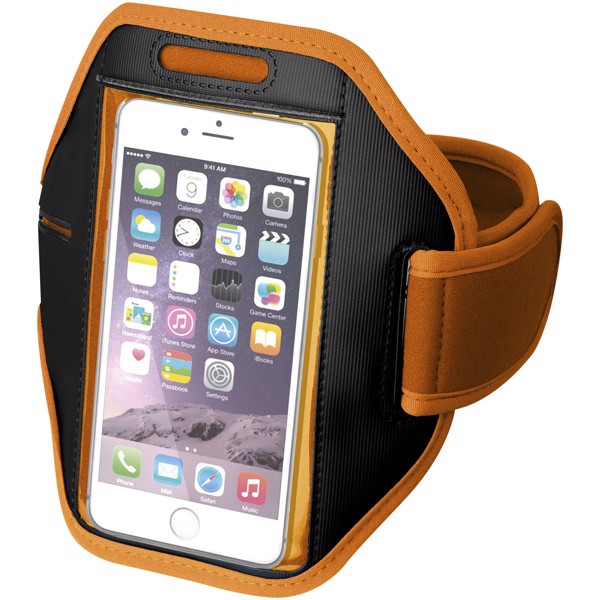 Adjustable bracelet with velcro closure and PVC cover to protect and operate your smartphone. Suits several larger size smartphones such as iPhone 6(S)-Plus and Samsung S6. Includes an extra slot pocket to hold your keys or coins. Polyester.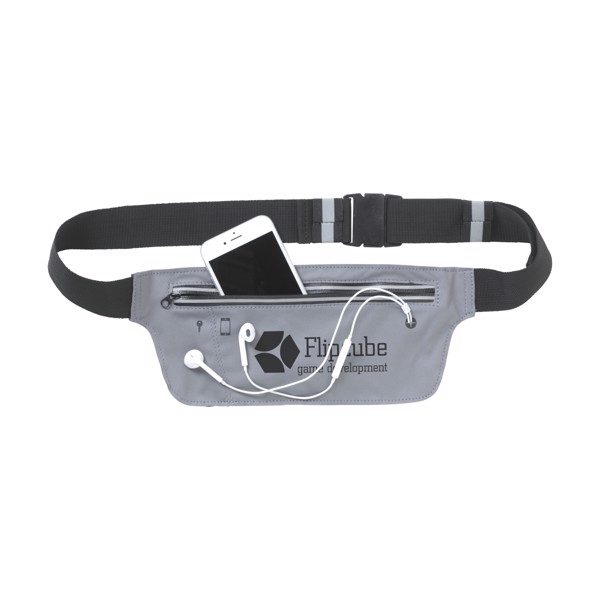 Waterproof waist bag made of comfortable elastic material. With a watertight zip, pocket for mobile phone, with opening for earphones. Separate compartment for keys. Adjustable, tightly woven belt with a plastic snap closure and reflective belt loops. Girth up to 104 cm.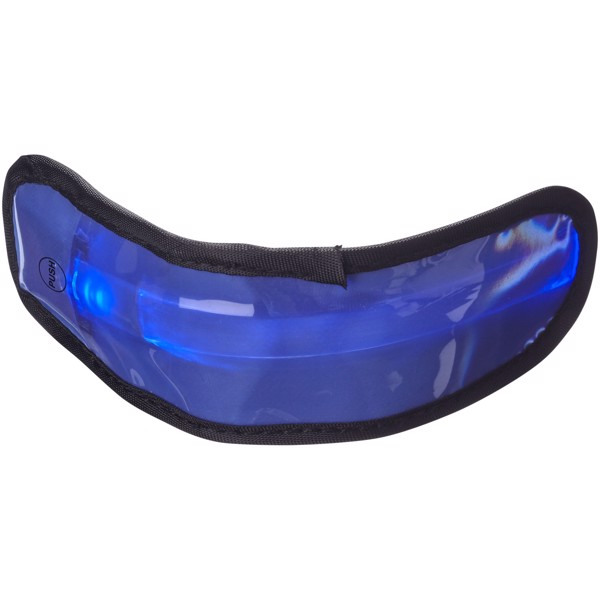 Olymp LED arm band. Adjustable, elastic outdoor visibility LED arm strap with non-woven backing and power button to activate fast blinking, slow blinking, steady light or turning it off. Batteries included. . PVC Plastic. PVC.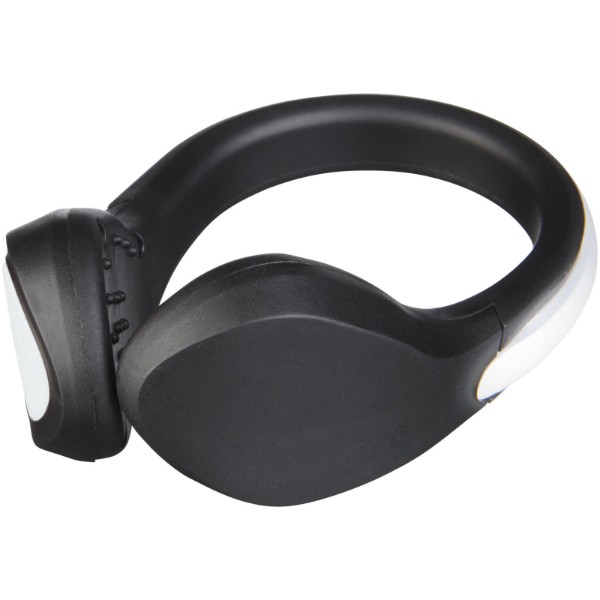 Outdoor visibility shoe clip with on/off power button for blinking or steady mode. Easily clips to the heel of your shoe when running, cycling or walking. Batteries included. ABS Plastic.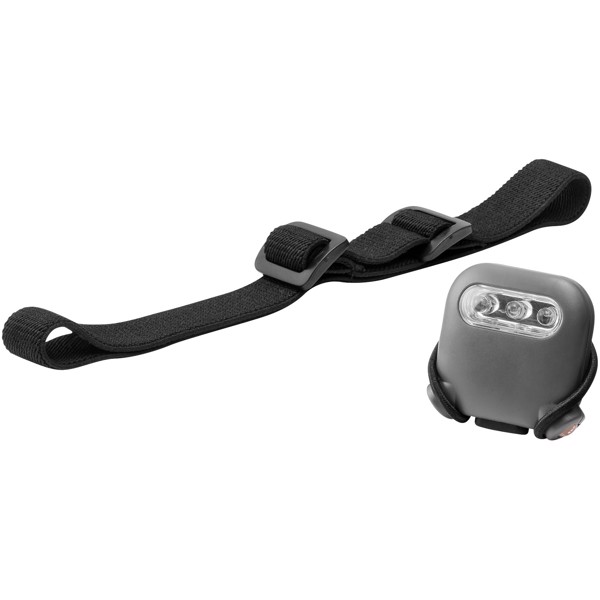 Pika multi-function LED light. This versatile light has 3 ultra bright LED's with 4 light modes that ensure optimal light level. It can be used as an arm running light, a head visibility light or a front bike light. The elastic band and cord as well as the spring clip ensures endless attachment possibilities. Manual in EN/FR/DE/IT/ES/NL is added for your convenience. Packed in an Elevate gift box. Batteries included and inserted. Exclusive design. ABS Plastic, Elastic. ABS Plastic, Elastic.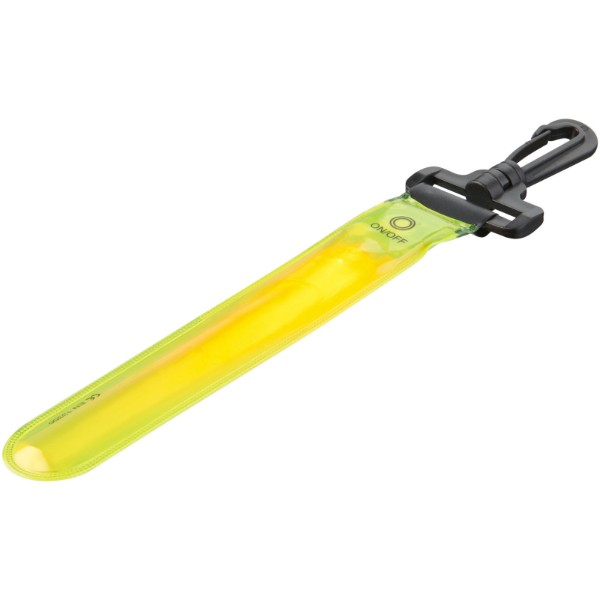 An LED hanger that can be attached to clothing, bags, bikes, and many more items. Use the on-off buttons to turn the hanger on in the dark and off when not needed. Come with a 1 CR 2032 Lithium-ion battery. Two lighting modes available: blinking and fixed. ABS carabiner included. Store in clean, dry conditions. Do not store in places subject to direct sunlight. We follow the PPE guidelines on application of council directive 89/686/EEC on the approximation of the laws of the member states relating to Personal Protection Equipment. The LED hangers are CE approved. Declaration of conformity is available upon request. PVC.
Upload your logo and view it in a 3D Visual on thousands of products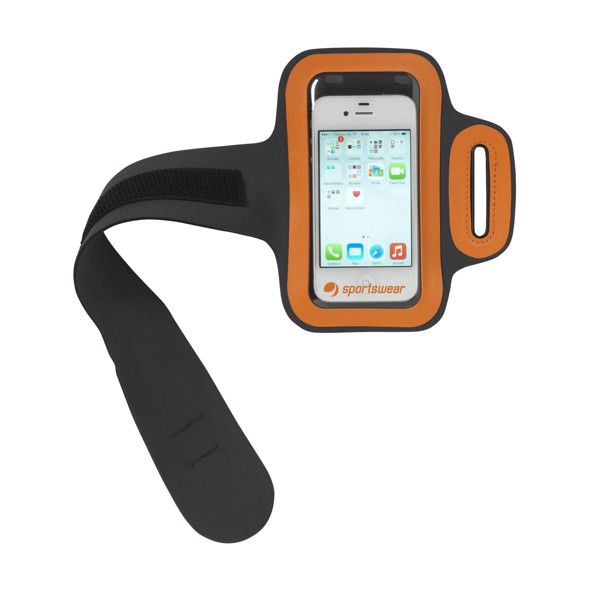 Sports armband made of flexible material. Wth velcro fastening and transparent window. Size of opening on the back 7 cm wide. Size of panel 6.2 x 13 cm.
Prices are without VAT.
Send us your inquiry today!
Consultation of details with the dealer
Non-binding offer within 24 hours
Just enter the basic information
Send inquiry